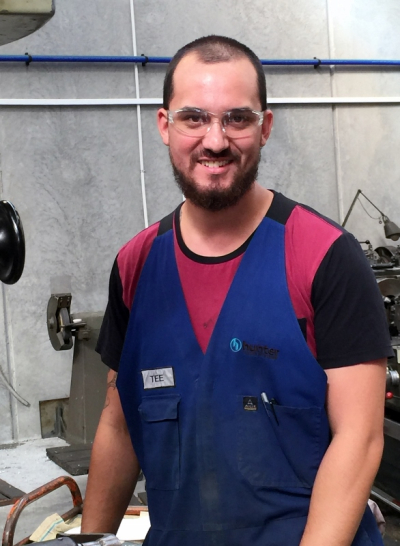 Meet our Newest Apprentice
17 March 2016
Tawera (Tee) Gilbert joined Hunter Filling Systems last year after deciding on a career change. Tee has taken up Hunters offer of an apprenticeship in Mechanical Engineering (Fitting and Machining) Level 4.
Tee says "I feel very lucky to have been given this opportunity of an apprenticeship and work with a bunch of really skilled tradesman".
Hunters has a long history of training apprentices. It started way back when ... nearly 50 years ago in 1967.
You can rest easy knowing that any Hunter Filling Machine has been crafted to the highest standards by trade qualified staff.