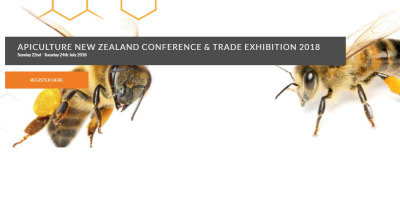 2018 Apiculture Conference
20 March 2018
Niall will again be representing Hunter Filling Systems at this years Apiculture NZ Conference and Trade Exhibition . It is to be held in Blenheim 22-24 April 2018.
This year promises variety with knowledgeable speakers. There will also be seminars, interactive workshops and an outstanding tradeshow exhibition, the largest ever assembled.
Conference 2018 creates an opportunity to learn, build on knowledge and understand what makes this exciting industry tick.
The programme covers a full three days and is suitable for all beekeepers, non-commercial and commercial, packers, exporters and the wider supplier network.
Attendance packages range from one day to three days, plus the Apiculture New Zealand AGM; thus providing options for those who are unable to attend the full programme.
For more details head over to their website http://apicultureconference2018.co.nz/